Welcome back to the Gentleman's Gazette, in our series is it worth it? Today, we review the Gucci horse bit loafer which is a very iconic piece. If you have not already done so, please check out our other Is it worth it? videos about other iconic items such as the fountain pen or the Burberry trench coat. Gucci is an Italian high fashion brand and they usually move very quickly with the trends, however, they produced one thing ever since 1953 and it's the Gucci horse bit loafer model 1953. Because they've been so popular over the years, there are many iterations and models, some are slippers with a soft heel, you can find them with different logos, but the original one has the classic horse bit, and no logos that are visible.
You might wonder, at the end of the day, it's just a loafer, isn't it? Well, not quite. First, let's talk about the history of Gucci. Gucci is a company that was started in 1920 in Florence by a man named Guccio Gucci. Originally, they are a manufacturer of high-end leather goods including saddle wear. By the 1950s and 60s, Hollywood stars were wearing Gucci and so it became very famous and the focus changed. Now, it was more about consumer products and shoes, not so much about horse riding wear. The canvas GG with red and green detail appeared out of a but it instantly became synonymous with Gucci.
The Gucci family almost ran the brand into a crown in 1980s and was sold in 1988. By 1990, the creative director Tom ford was installed and he really helped the brand to regain that old fame. Of course, he was very stylish himself and so he created his own brand and you can learn more about his style in our article on our website here. Alessandro Michele was actually hired by Tom Ford himself. Under his reign, Gucci has turned away from traditional minimalism and it has become much louder and bolder. In my opinion, he doesn't have much in common with classic style anymore yet the good shoe horse bit loafer remains unchanged. So what makes the Gucci horse bit loafer so special? In 1953, Gucci opened their New York presence and offices. At that time, Gucci noticed the popularity of the loafer in the US in general. Gucci decided to change it up a bit, he refined the lines, he added a horse bit, after all, Gucci had been making saddles in the past and he offered them in black even though most loafers at the time came in tones of brown.
The result was a pair of shoes that was just formal enough to be worn with a suit, at the same time, it was more comfortable and more casual than most other black shoes on the market.The shoes became an instant success. By 1969, Gucci was selling 84 thousand pairs of the horse bit loafer in the US alone. People like John F Kennedy and Gianni Agnelli helped the Gucci loafer become so popular. Today, it's an iconic shoe and in fact, it's the only shoe that is part of the permanent collection of the Museum of Modern Art in New York and it has been so since 1985. Apart from the original 1953 style, you'll also find many different others. One that is particularly popular right now is the Jordaan which is not like AirJordans, and the Brixton which is soft in the back, of course, you can also find the 1970s version with a much thicker sole and higher heel but that's a very special item.
I like to stick with the originals. So in this video, I talk about the black classic 1953 style which currently retails for 670 dollars, that's for a calf leather version. You can also find crocodile skins in brown, black, or navy, which retails for $2,600. So what's the hype all about you might wonder? Well, it's a shoe that comes with a certain cache. It's very recognisable and people can see it and if they do, they know that you spent six hundred seventy dollars in a pair of shoes. Basically, it's a moccasin style construction which is hand sewn and it has this horse bit which is gold, not silver.
Traditionally, the funny thing is the shoes have changed slightly. If you look at older models and the horse bit itself seems to have been gold-plated versus today, it looks more like a cheaper zamac version without the gold. I wonder if they've cut some production costs there. It's definitely a shoe that has the character of Italian style, it's more effortless than let's say, a shoe from Allen Edmonds, and it can be worn with a suit, as well as more casual combinations.
That being said, I don't think it quite works well with a double-breasted suit because it is more formal than a single-breasted suit. Also with combinations, the color black is not super ideal for casual looks. I understand at the time, it was revolutionary, it worked then, but in recent years, casual shoes are usually brown, or navy, maybe something was green but never black. Next up, let's look at the construction and workmanship of the Gucci horse bit loafer.
First, when I looked at it on the website, I was quite disappointed because there wasn't much detail. They just said, black leather and horse bit but they didn't talk about what kind of leather, how it was tanned, how it was constructed, if it was sewn, glued, what kind of construction it was, and so I was weary because I expected that it wasn't a good shoe after all. Now when I got the shoe, the actual first impression was much better. You could see the moccasin top was sewn by hand, that was quite obvious because of the different stitch density on the side and in the front which is a hallmark of handwork. You could also see little puckering along the edges which is typical for hand-sewn moccasins. The leather is very nice, good quality, it is hand stained but that makes more of a difference with brown shoes, not really with black, however, Italians are very good with leather especially around Florence and so you can rest assured that you get a quality hide on Gucci loafers.
Surprisingly, the sole construction of the shoe is sewn and not glued. It is a Blake stitch that is nicely channelled meaning the sole is cut open then sewn and then the seam at the bottom of the sole is hidden because the sole is kind of shaped outwards again. The edges of the sole are rounded nicely, there's some edge painting down there, and at the heel, you find little star symbols and that hasn't changed from older Gucci horse bit loafers. The shoe has a nicely built flat heel with a rubber patch and two brass nails. I think they're there for decoration because the whole thing is glued on.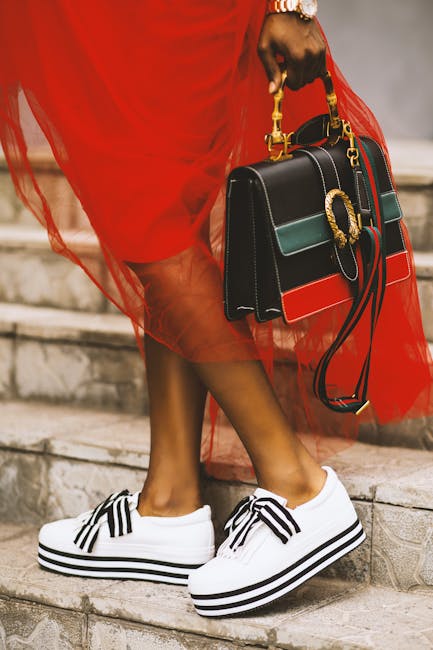 You also find some brass nails in the front toe area, they're supposed to prevent premature wear, I don't think it really works but it can't hurt the longevity of the shoe. I wonder why they add the little star symbol, it may be something to help distinguish them from fake shoes but I'm not quite sure about it. In general, the sole is very thin and extremely flexible which makes it very comfortable, at the same time, because it is so thin, you're probably not going to get a super long wear out of it.
That being said, you can always return your shoes to Gucci for repair and they take them back as long as you don't bring them to local cobblers in-between. Of course, they also charge more than the local cobbler would. Also, bear in mind that it can take two to three months to get your shoes repaired so either plan ahead or go local. Another area that I was quite surprised by it was the lining of the modern 1953 version. Because it's mostly a textile, you can see at the bottom of the shoe that it's a textile, it doesn't say whether it's cotton or linen, I suspect it's one of the other or a blend, could also be a poly blend but I don't know because Gucci doesn't provide any more information about it.
The good thing is, it works really well for summery weathers because when your feet sweat, no matter, if you went on bare feet, or with no-show socks, or with regular socks, the cotton or the material, will absorb more than the leather and it will be more comfortable. If you look at the older Gucci horse bit loafers, they were all leather lined in a regular tan leather. Interestingly, there seems to be no foam pad underneath that leather insole in the heel area and I wonder why they didn't add that.
Now for the big question, is the Gucci loafer worth six hundred and seventy dollars or twenty six hundred dollars for the crocodile versions? The pros of the shoe are that it's not a flashy shoe. It's an iconic shoe and this is an original. Unlike many other Gucci or designer products, it doesn't have big visible logos on the outside of the shoe which in my book, is a huge plus. It's a comfortable shoe made in a classic last, made in the same shape since 1953, so it's likely not going to go out of style anytime soon. Also if you ever get bored with the design of the shoe, it's very easy to sell them and you still get quite a bit of money for them. On eBay, usually a pair of 1953 horse bit loafers goes around 300 dollars which is not bad for a used shoe. Also, the shoe is of good quality. Honestly, I was a bit surprised about that because I expected less quality because I just assumed a fashion brand just charges more for the name. That being said, you'll receive a decent quality shoe that's not just garbage.
It's definitely much higher quality than Cole Haan loafers that sell for $420. Now the cons of the shoe. First of all, are the cost. six hundred seventy dollars is quite a bit of money for an off-the-rack shoe. Now, I said that the quality is good and while that's true, the value is not quite there, in my opinion, a shoe of this category should retail more for 250 to 300 dollars but because it's Gucci, because it is an iconic original piece, you'll of course, pay for the name and all the marketing that goes with Gucci. While some people like the soft construction others want something that's a little sturdier and especially a sole that will last a little longer. Now that's a choice that you personally have to make. So what about the crocodile versions? I think crocodile leather is always nice on loafers whether it's a penny loafer or a horse bit loafer or even a tassel loafer, and you can learn more about the differences in our loafer guide on our website here.
That being said, crocodile leather is always more expensive and if you buy it from another brand, you probably have to pay 12 or $1100, at Gucci it's $2,600 because after all, it's Gucci. So in conclusion, is the Gucci horse bit loafer worth it? The answer is it depends! If you want an iconic classic style item that's like an Eames chair for example, or the Barcelona chairs, then yes you would have to pay extra for the design for the originality and you just have to suck it up. On the other hand, if you're interested in classic style, in good quality, and a good value ratio, I don't think the shoe is worth it simply because you can get two pairs of shoes of similar or better quality for the same price. If you want a status symbol, the shoe is definitely worth the money because it's very recognisable and it's not a garbage quality, it's a decent quality, you just pay a little more, and if the status is what you want, that's what you get with this shoe. Personally, I don't think it's worth the money for myself simply because I don't need a status symbol.
I look at the quality and the value I get and a black horse bit loafer is just not really adaptable to my wardrobe. if it was in brown , I think it would be more versatile for my wardrobe. At the same time, $670 for the calf leather and $2600 for the crocodile version is simply over-the-top in my opinion. So you like the look of the horse bit loafer but you don't want to spend that much money, which shoes should you buy? Well, it's a little difficult because it always depends on your exact budget and what you want, right? You have the Cole Haan versions around $100. You can find more expensive versions such as the ones from Allen Edmonds which are with a thicker sole but otherwise look very similar.
Then you can have something like Jay Butler which is a Mexico made version of the horse bit loafer with a shorter vamp which is more in line with the preppy style and to learn more about it, you can check out the videos we did with Justin Jeffers from the fine young gentleman who is the founder of the company and we have some video interviews with him here. For six hundred seven dollars, you can have custom horse bit loafers made exactly to your specifications and the colors in the leather with a sublime fit that is superior to an off-the-rack shoe. if you enjoyed this video, make sure to subscribe to this channel so other videos from Is it worth it? series come right to your inbox in today's outfit I am wearing a Gucci horse bit combination meaning I am wearing a green jacket with a houndstooth pair of pants and a striped green shirt with a blue micro pattern madder silk tie by Fort Belvedere that contrasts the green of the jacket and the shirt. the pocket square is likewise from Fort Belvedere it has bronze colors that go well with the green and they pick up the tones in my socks as well as the red in the tie the shoes are a modern 1953 classic Gucci horse bit loafers and I think with this ensemble it works quite well I could also wear it as a suit maybe as a two-piece suit I wouldn't go double-breasted and I wouldn't go three-piece because it's just too formal on top and too informal at the bottom despite the color being black the cufflinks I wear are Eagle Claw cufflinks from Fort Belvedere with lapiz lazuli stones they are blue which picks up the color of the tie and contrasts with the green of the shirt and jacket my ring, on the other hand, is a bloodstone with red and green tones that harmonize with the tie, the pocket square, as well as the jacket, and the shirt.