Hello! Welcome to Beautifying Life and Creativity!
I'm CrisiMi, we are at the countryside. This is so wonderful, lovely!
Adorable gardens here, hilltops everywhere. This is the plum season now,
and we are in Argeș County. We are right underneath the Carpathian Mountains,
in a valley called "Lady's River Valley". What you see me wearing now,
is a fully equipped traditional folk costume, specific to the Lady's River Valley, which was left to me by a very special lady, my grandma. My grandma wore her entire life traditional clothing,
and pretty much this is what all the women, in this area, in her generation did. And after their death, the tradition, more or less, was gone. The beauty and enchantment of folk costumes from Argeș, is, however, in danger of being lost. The traditional craftsmen are mostly old, and don't really have apprentices to carry on this art.
The same goes with all the regions in Romania. While the cultural heritage is abundant, each region or even valley having its own specific costume,
with clear particularities of colors and motifs, the tradition is little encouraged. If you''re still doubting the beauty and value of Romanian folk costumes, let me tell you that they were the inspiration for the famous fashion house Christian Dior. For years now, big designer names like Valentino, Louis
Vuitton, Stella McCartney, John Galliano, and so many others, took inspiration from the old traditions and cultures
of people all around the world, from all continents. While the ethnic inspiration is a valuable resource, some designers crossed the line and really copied the items. one on one, without even giving credits for it,
to the point that now, there is an entire controversy
about misappropriation in the fashion industry. That's exactly what happened with Dior Couture and their pre fall 2017 collection. They presented on the runway an almost identical copy of a traditional folk coat, from Bihor, a northwestern region in Romania,
of course without naming the source.
But actually, this scandal, and the international media coverage it brought, proved beneficial for the Romanian artisans,
who were suddenly in the spotlight. The local craftsman started a counter campaign and got major worldwide sales by promoting
the original clothing, manufactured the old ways, at prices far far smaller,
but fair, in comparison to Dior copies. So that's one good way to promote valuable
traditions in the world, and to keep them going. Look at this marvelous traditional
motifs, and these metallic embroidery, and everything makes you feel so
wonderful and feminine, and every woman here, was sewing her own costume, and was
adornshing her costume by her own liking, and then they presented it in the front
of the entire village. And this tradition was, up to the few last decades,
very active, and sometimes this costume was kept
for the entire woman's life.
This is a 100 years old costume.
Can you imagine? They were doing it so good, and the quality was so high, that it resisted extremely well, although it was worn by my grandma. And this is a traditional festive costume.
They used to wear it for Sundays and celebrations, and weddings and all other holidays. For the rest of the days, they were having
some similar costume, but much simpler. The adornishments were not so full. But anyways, the pieces were the same,
and they were doing hard works in it. Quite the glittery, sparkle, metallic fashion.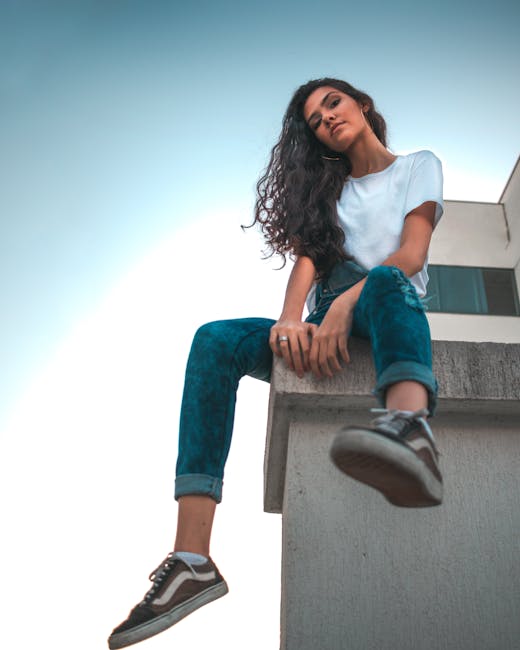 Isn't it? for centuries ago. They were very fashionable. And to match the
outfit, they were using something like this. A very comfy footwear,
because it was genuine leather. Yes, it was, at that time, comfortable, because now,
after a century, they became solid as a rock. No, you cannot put your feet in these anymore! The Lady's River, what you see here today,
is just a pale trace of what it was once upon a time. It was wide and the
waters were fast and furious, but nowadays, the waters are collected for the hydro plant in Argeș, which is one of the greatest in Romania. And this is what remains! I have always considered the name of the
river a bit strange. Lady's River! There is a beautiful legend, a local legend
passed from generation to generation, since centuries, that says that a Lady, a very important and fair Lady,
it was the wife of Vlad the Impaler.
Also known as Vlad Dracula. Yes, the same Count Dracula, the main character of the Dracula story. But Vlad the Impaler, was the real guy,
was a ruler of these lands. And his wife was followed by the Ottoman Turks,
who were invading the lands, and she ran away from them, and after days and days running away, she arrived here, on this river.
And the Turks were surrounding her, and she decided that she would rather die than be a prisoner of the Turks. So, she threw herself away from the cliffs, on the river. And of course she died! That's it for today guys.
I hope you enjoyed this video! If you want to know more about the country life,
and a lot of interesting facts, check out our video:
"Beautify and Countryside – 4 Benefits".
I'm hoping to receive and to share comments, from you, about country life, and especially about traditions. What's your tradition, in your area? And, how do we do
to preserve traditions, and to preserve folk costumes? So, if you're not already subscribed, subscribe to
CrisiMi channel, and activate the bell notification. And until next time, send you many kisses.
Thanks for watching! And always remember to
Beautify your Life and your Soul! Bye! How do we preserve the traditional folk costume? [RO] Extraordinary! [RO] Enough!.