– Hello, everyone, and welcome back to my channel. In today's video, we're talking about eight fall fashion trends that you should actually try this year. These fall fashion trends, well, first of all, when I do these videos, I really do a lot of research. I'm very methodical. I look at runways, I look at predictions. And no, this time, I did not do that. I just went straight into the stores, and I looked around, and this is the stuff that I am saying like crazy. So they're clearly trending, and I personally really, really like them, and I think they're very wearable. So some people love trends, some people hate them. I personally like to add a few new pieces to my wardrobe each season to kind of, I don't know, bring it up to speed, make it a little bit more relevant.
And then, I mix in some classic pieces. So like always, we're gonna make this video really fun and entertaining, but also informational. Everything I show in today's video, I'll link down below, if you happen to be interested. But if you're new, my name's Shea, hi. Consider subscribing. Yeah, we make our videos fun. So let's started. (upbeat music) Huh? Can you guess what trend I'm talking about? Animal print, yes. And no, guys, totally joking. This is a joke. Never mix your animal prints. So let's just fix this up. Okay, I am back. I feel better. This looks a little better. It's just a simple, it's actually not that simple. But it's a python print, or a snake print bodysuit from Amazon. So cheap, but I really like it. I can link it below. But believe it or not, I actually prefer incorporating animal prints.
And by the way, definitely leopard and snake print are all the rage. Like, that's what I'm really seeing the most of. But I love incorporating them into shoes, cardigans, or belts. To me, just kinda like throwing in a piece, kind of accenting your outfit is the best and kind of easiest way to do it. So with shoes, I have this amazing pair of Steve Madden boots. I love them, guys. They're so good. They're black and brown, so they really go with so many outfits. And then, I also have this snake print pair of flats. They're kinda studded, but they're comfortable and easy, and they just easily add that trend into my outfit, and I just love them.
And then also I have these leopard pair of heels. I've had them for years, but I feel like I'm wearing them more often now that this trend is kind of gaining a resurgence, I guess. And then, also, the cardigan, the leopard cardigan. Guys, if you don't have one, you should get one because it's very neutral, but it still makes a statement. And you can just throw it on and you're instantly stylish. And then finally, a good belt. Belts are easy because you can be very plain all over, very simple, but you throw on a python belt or a leopard print belt, and it just, it easily elevates your style and your outfit. And it's subtle, it's very subtle. And look, guys, I even switched out my Luby phone case for the leopard Luby phone case. Not sponsored, I feel like people probably think it is.
It's not. But I rocked my marble one all summer long, which I still love. But this definitely seems a lot more fall and on-trend. But speaking of snake prints, that leads me to the next fashion trend that I am seeing a lot of. The next trend I'm seeing a lot of is wearing purple, yellow. Hey, I think it's purple. I think it's yellow. You're probably right, I think it's both. I mean, I think it's two colors. So I'll just go first. So purple is super big. I'm seeing so many different shades of purple in a lot of clothes out there. But this, guys, this is very vibrant. I love this sweater. It's a little too hot right now for me to be wearing this, but I'm gonna be grabbing it like crazy here in the next few weeks. And I love how it pops. It's such a beautiful, violety purple color. But I must agree with myself that yellow is definitely trending right now, too. Like a mustardy yellow. So take it away, Shea. Thanks, Shea. So yeah, I'm seeing tons and tons of mustard yellow.
This is a very basic sweater, but there's so much you can do with it, and I just really like it. How do you think I did, yeah, that was good. I think you did a good job, yeah, I think so, too. yeah, but don't you think, did you like this magic? Like, two of me, having two of me? This was complicated, okay? It was. You should subscribe if you like it. Don't you think they should subscribe, they need to, yes, yes. Yeah. It's right down there. It'll take ya like three seconds. Like, just down there. I am back, it's just me. I got rid of the other one. But the next fall fashion trend we're seeing so much of are florals. We're seeing a lot of flowers. Which is kind of surprising 'cause you just see this in the spring, but it's carrying over into the fall.
But guys, they're different flowers. They are different flowers. We have got moody, we've got romantic, we have dark and Victorian. Those are kind of like the words that I would say that describe these types of floral patterns. I love this dress. It's a recent purchase. It's so easy, it's so flattering. I actually really like throwing on a sweater just over top of it.
It kinda makes it look like a skirt, actually, but it makes you warm and cozy, and you can throw on a pop of color, like the yellow that I just talked about. But there's some other Victorian floraly paisley patterns I love. I also just got this kind of pinkish, rosy, dusty-color top. It's like a blouse, and it's definitely a fall top. The colors are just so perfect, and I just. I keep saying this in this video, but I really like everything that I'm showing in today's video. The next fall fashion trend is wearing long coats. Not short coats, but long coats.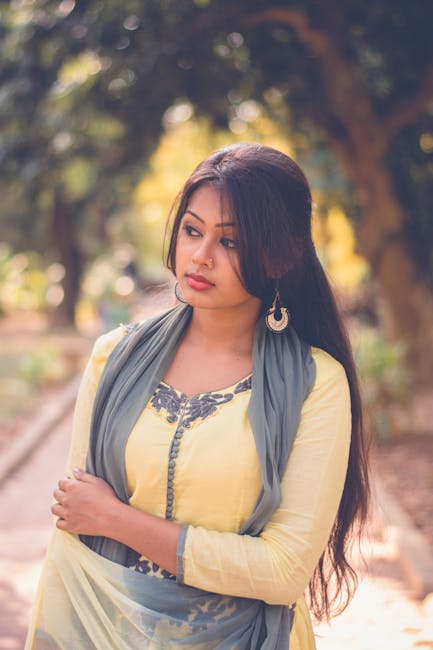 So this one is by H&M. It's priced so well. It reminds me of a trench coat, which always looks fab in the fall. But it's different. It's kind of like a suede material. But it looks good with what I'm wearing, honestly. But it does have the belt that you can cinch your waist. And that's another thing I'm seeing so much of, is cinching your waist. So it looks really, really good on a lot of people. So anyway, buy some long coats. It's flattering. The next trend is leather, and I'm very happy to be including that in this video because I recently found these faux leather pants, and I'm obsessed with them.
They are amazing. They're the best I've ever found. And they're not like typical faux leather pants because they don't suck you in and make you look like you're wearing spandex or a balloon. They're a little bit loose around your leg, and so, they look really good. I actually got them for my trip to YouTube. They invited me to their headquarters. I got a tour. I spoke on stage for a panel. It was amazing, it was like honestly, a dream. But I felt so good up on stage wearing these faux leather pants. Very chic, very stylish. I got lots of complements. So I wanted to share them with you, and I felt like they were definitely on-trend with this video. Oh, but if you're wondering what shirt I paired with this, because it's kind of, it's kind of a classic classy look, not necessarily fall.
This is one of my favorite white silk shirts. And I just left the buttons unbuttoned at the bottom, and then I tied a little knot here because these pants are a tad high-waisted. So here I am back in florals. But no, we're not talking about florals. We're talking about controversial pants. We're sticking with pants. If you thought faux leather pants were controversial, wait 'til you see the next item. We're talking about flared jeans, or flared pants. Yes, I know, some of you are running away. You're clicking out of the video. But guys, I've said this months and months ago that flared jeans are coming back. And here we are in the fall, months later, and I'm seeing them even more. However, I do think if done right, they can look so good. So I do have some criteria. I really recommend that they fit you very well around your waist and through your thigh, and then, ever so slightly flare out.
Bell bottoms, if you like them, great. But those kinda do look a little crazy. And I also recommend that you actually wear heels with them. So if you're not a fan of wearing height with your shoes, then maybe stay away from flared jeans, because usually flared jeans are a little bit longer than skinny jeans or boot-cut jeans, and so, they have a tendency to drag on the floor. And they just don't look good with flats or tennis shoes. I really love this pair.
They're by Free People. They are black. I think they have some other colors, but they're super flattering. They make, just the body. They really look good, if done well. So if you wanna try 'em out, go for it. Yeah, that was a terrible ending. All righty, guys, we're coming full-circle with the last trend because it's pops of neon. But if you notice, in this neon skirt, which I'm gonna try on in a moment, it's a snake print pattern. So it literally just combines so many trending things right now. And for awhile there, just bright, crazy neon, like highlighter yellow and pink and green, were all the rage.
But now, I think it's a little more subtle. And so, when I found this skirt, I thought it was perfect because not only does it have the python print, but it's just subtle pops of pink and yellow scattered about. It's nothing crazy. But it's definitely a really cute and trendy piece. So I'm just gonna throw it on with this very basic beige sweater. Let's do it now. Whew. Woo, oh man. That was crazy. Anyway, so here we are.
It's so cute. And see, throwing on a sweater with a skirt or that dress I talked about, it's such, it's just, it's good. I like it, you should do it. So anyway, that is the video. I really hope you enjoyed this one. I had such a good time filming it. If you enjoyed it, consider subscribing down below. Like I said, everything will be linked down below, as well.
And yeah, I guess that's it. Thanks for watching, and I'll see you in my next one. Bye.